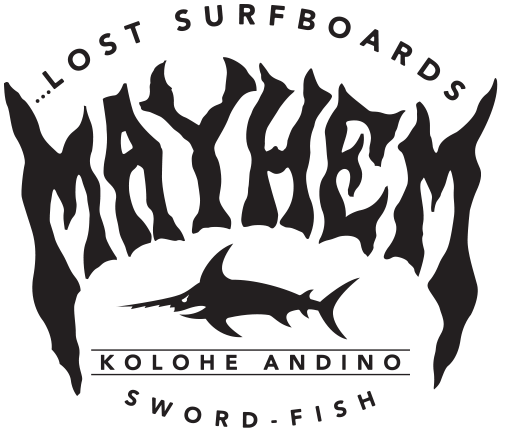 Swordfish
Tax included.
ORDER A CUSTOM
SWORD-FISH: A fast, aggressive and powerful predatory 'Fish', with a longer, pointed nose, side cut 'Pelagic' outline, wide fish tail and ridiculously fast rocker.
The SWORD-FISH is precisely as the name implies: A furiously fast Pelagic fish, aggressive, with a wide powerful tail, and a long-pointed nose.
Designed at the request of (and direction from) Kolohe Andino, as an extension of his favourite RNF-Retro.
Kolohe surfed his little neon RNF-Retro better than I'd ever seen anyone surf any fish in small Trestles waves.
Inspired, yet not satisfied, he came to me wanting to create something even better.
I love that little Retro-fish. It works way better than I ever would have thought, but I can't get my head completely around that short little nose. If that thing had a longer nose on it, I could probably ride it in contests.
I really want that fish with a longer, more pulled nose. Make it about 5'9", so it feels more like a real shortboard up front. Maybe a bit narrower overall. I want a longer rail, with more drive off my front foot. More power, a bit stiffer, more aggressive and even faster. Ridiculously fast. You can leave everything else kinda the same."- KA

Gauntlet laid!. So we went to work and to do just that.
Starting with Kolohe's magic little 5'6" RNF-Retro we added 3" of length, by extending the nose, pulling it in and added some gradual nose rocker. We also narrowed the entire board a bit and pulled the tail in just slightly, retaining the double side-cut 'Pelagic' outline. We kept the tail rocker and bottom curves essentially the same but blended the rails a bit more.