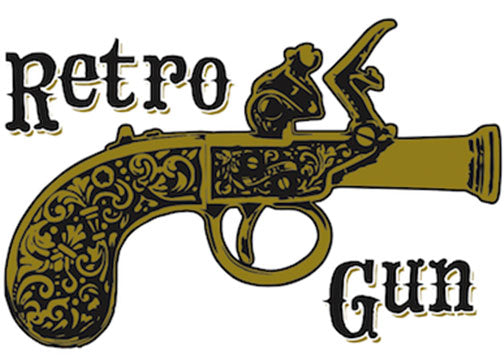 Retro Gun
Tax included.
ORDER A CUSTOM
The vee lessens through the centre and increases again into an accelerated tail rocker, with deep double concave cutting through the tail curve. The continuous vee bottom enables a high-volume board to surf lower in the water and engage the rail. It cleanly cuts through big bumpy chop or stiff offshore conditions and allows for smooth, controlled, rail to rail surfing. It easily remains in control at high speeds, in powerful surf.

The outline wide point is pushed forward and pulls tight into the tail.
This forward wide point (and thickness flow) make paddling through challenging line ups, and catching large waves, a lot less work. They work together to allow early entry and provide drive and glide in solid waves.
The flat deck (with steep, low apex rails) and pulled in tail, provide a stable, yet nimble enough, a platform for precise positioning on large wave faces, and in tubes.
Built standard with Strong (yet flexible) 4ply Redwood stringer
Thruster/Quad convertible fin set up.
*Please note that the price shown reflects the cost for a white board with no spray. The pictured full board spray is available for an extra $11. Full board sprays are popular on gun models as they allow you to keep the board for a long period of time without it aging too quickly. Please call us if you'd like to discuss spray options.