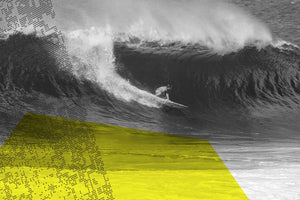 Carissa Moore
Hometown: Honolulu, Hawaii
Stance: Regular
D.O.B: 27th August 1992
Height: 5' 7"
Weight: 63kg
Carissa Moore is a four-time World Champion from Honolulu, Hawaii. In 2019 Moore's total commitment to the sport and endless positivity saw her claim her fourth World Title on home soil at Maui. Carissa's number one achievement has been the gold medal for women's surfing at the 2020 Tokyo Olympic Games, a fitting honor for one of surfing's all-time greats.


Moore racked up eleven national titles during her dominant amateur career and arrived on the Championship Tour in 2010 posing an immediate threat to Stephanie Gilmore's reign. She unleashed a paradigm-shifting supply of power surfing to the women's field, notching two wins during her rookie season. While she finished as the World No. 3 that year she returned in 2011 even stronger, winning three events to claim her first World Title and end Gilmore's incredible streak of four straight titles.

From 2010 to 2015 Steph and Carissa passed the trophy back and forth three times as they battled for World Titles and the hearts and minds of fans. It's by far the best rivalry ever on the women's side, yet there's never been a whiff of animosity between the two, only gracious respect and awe.


Moore's public persona is as bright and optimistic as her surfing on the surface, while anchored in confidence. Clever, articulate, and worldly, it's easy to see why she was a star student at Punahou High (the same school Barack Obama attended) the school where she met her future husband, Luke Untermann.

Carissa has leveraged her fame for several good causes over the years. In 2010, after winning her first CT event in New Zealand, she donated her entire check to the local boardriders club in recognition of their hospitality. She's spoken openly about the dangers of binge eating, sexism, and body shaming. And she's an avid crusader for the environment.


A (relative) career-slump followed her world title in 2015 and in 2017, she claimed just one event and ended the year as World No. 5, the worst in her illustrious career. But in 2018, Moore returned hungrier than ever and jumped back up to No. 3 on the rankings with two first-place finishes - one at the first-ever Surf Ranch Pro and the other in Maui.

That was the platform from which she launched her historic fourth World Title in 2019, proving the Hawaiian was nowhere near finished with the sport. She dominated the start of the 2021 CT after a year out due to the pandemic and traveled to the Tokyo Olympic Games as the Gold Medal favorite. A win there would further cement her status as one of the greats of surfing.