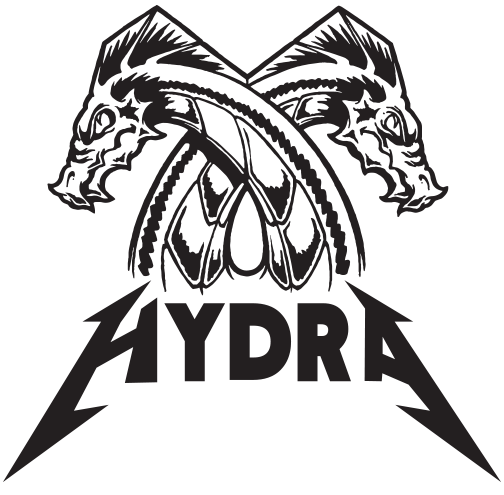 Hydra
Tax included.
ORDER A CUSTOM
HYDRA- Short and wide, with effortless glide. The HYDRA will fly when other boards leave you dry.
The HYDRA is the ultimate minuscule wave monster, melding more than 25 years of developing small wave fish and mini wave hybrids. The HYDRA implements proven design details from a myriad of models like the Puddle Jumper, Bottom Feeder, Pelagic, and most recently the RNF-Retro.
Built around an overall low rocker paired to an almost traditional 'fish' outline, this little sea monster is a mini-wave weapon.
It features multiple magic making design elements which bring The HYDRA to life.
On the outline, we've continued with the snowboard influenced 'Pelagic' side cut outline.
From our original Pelagic, to the RNF-Retro and on to the new SWORD-FISH, every board featuring this outline has worked above expectations. It noticeably locks into the wave during carves and shortens the radius of turns while both gaining speed and maintaining control (ie: not sliding or skipping out).
The bottom contours feature a unique double concave, chined 'Hydra-hull', A design I first learned from Jim Fuller, in the mid 8's and is featured in our classic Bottom Feeder model. A similar style of 'hull' was also designed, popularized and perfected by Bill Stewart as the 'Hydro-Hull' for decades.
Like a single concave; It allows the use of more curve through the rocker (which makes proper turning and vertical surfing a lot easier) by cutting through and adding lift and speed.
With very wide boards, single concave bottoms easily get sticky and want to stay flat on the face, the chined bevels add release, free up the board from rail to rail and encourage 3D rail surfing, as opposed to simply skating fast on the surface, like so many traditional fish.
The tail is a split diamond, which melds the characteristics of both swallow and diamond tails.
o The notched-out center line shortens the stringer and reduces surface area behind the rear foot, to add bite and control to a wide tail.
o The double diamond tail shortens the rail line (and thus the turning radius) making quick and radical, power retaining turns much more manageable.
I dare say this is a more effective and advanced tail design than a typical fish or swallow in allowing radical surfing with very wide tails.
The HYDRA uses a flat-ish deck, with full and forgiving rails. Flat decks can remain thinner and still retain volume, and more importantly, are more flexible (even if thick) than vee or dome decks. Flex is good in low rocker boards, keeping them pliable and forgiving.