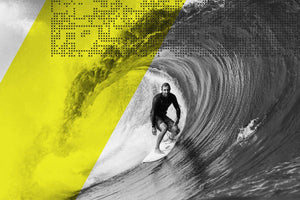 Joan Duru
Hometown: Ondres, France
Stance: Goofy
D.O.B: 25th April 1989
Height: 5' 10"
Weight: 77kg
Joan Duru has been one of the biggest surfing standouts in Europe for more than a decade. The goofy-footer is equipped with an explosive repertoire of aerial moves, hard carving turns and great instincts in the tube. He cut his teeth in the renown beach breaks of southwest France primarily at Ondres, between Anglet and Hossegor.
While he enjoyed great success as a junior, however, the Frenchman took his time getting to the Championship Tour, but not intentionally. In 2011 he missed qualification by one slot after officials had to break a tie. Duru was 21 at the time and didn't think much of it. But several years passed before he'd ever get that close again. Injuries and partying didn't help his cause. And Duru didn't feel the urge to train.
But after missing out again in 2014 and 2015 he'd finally had enough and changed his approach. He teamed up with Matt Biolos for boards, started training hard with his longtime girlfriend Maude le Car, a CT hopeful, and he mastered the new four-man priority system.
In 2016, his lethal backhand attack paid dividends at big QS events in South Africa, Portugal, and Hawaii. Duru quietly climbed to No. 4 and qualified without a lot of fanfare. During his rookie season in 2017, he shined on the Tour's high-quality breaks, earning fifth-place finishes in Fiji and Tahiti, and requalifying via the Championship Tour, proving he belongs. Finishing 5th at the 2018 Billabong Pipe Masters, Duru secured No. 22 on the Jeep Leaderboard to enter 2019.